FOR CHRISTMAS , BIRTHDAYS, THANKS YOUS!!
Don't forget about GIFT CERTIFICATES!!
they can be used for classes or merchandise!
WE WILL E-MAIL YOU THE CERTIFICATE! save on shipping!!!!
Merchandise
Welcome to our store! Your source for creating heirlooms. We aspire to meet your needs by carrying a wide variety of heirloom patterns and supplies.
To help you locate what you are looking for We have developed a system of departments. Once you click on a department you will find a list of items and prices you can then click on and order or just view.
Have fun Shopping!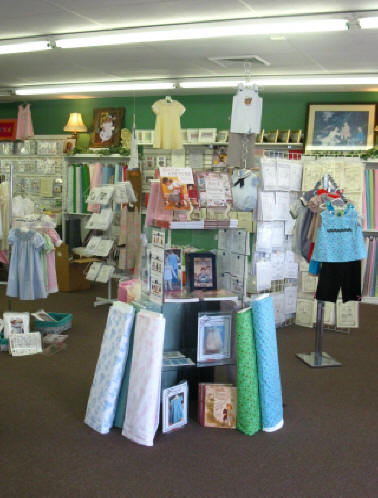 Peanut Butter -n- Jelly Kids

Your Source for Creating Heirlooms
3300 Old Shell Road
Mobile, Alabama 36607
(251) 479-8811

e-mail us at: info@peanutbutter-n-jellykids.com
pbjk@peanutbutter-n-jellykids.com