Baby Hoot Owls are here!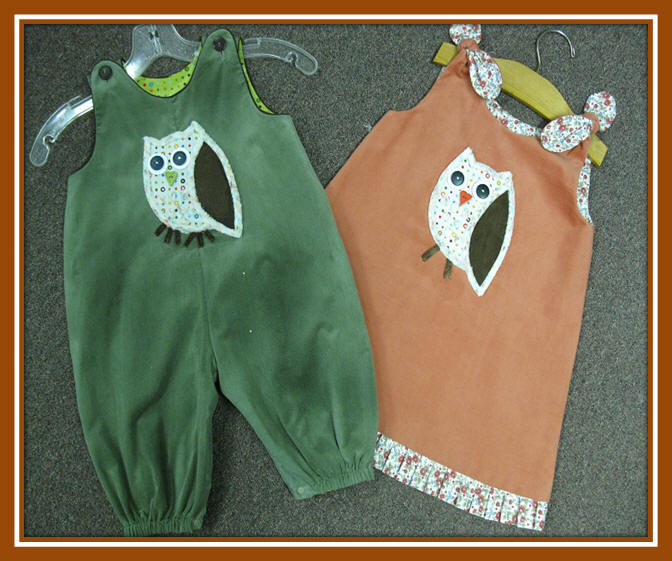 Appliqué Kits Available until supplies last!
Boy's romper is Hank and Helen by children's corner and the dress is Bridget by Bonnie Blue
Pleated ruffle done with the pleater board! Faster than making gathered ruffles and what a nice look!!
Look how nice those snaps look in that romper! We carry the children's size 14 of the Snap Source Snaps!! and that outfit is corduroy!